Makerbot Sketch for classroom 3D Printing
This 3D printer is brought to you by Makerbot containing two 3D Printers, ample filament, online learning materials and lessons for students to master 3D printing, making Sketch the perfect tool for classroom learning.
Sketch provides teaching material not just for students but also for teachers and is compatible with various softwares like TinkerCad, Fusion 360 and Onshape, delivering ease of use to all users.
The data and subject matter provided with Sketch is compiled by certified professionals in the industry and gives teachers and students a chance to earn their certifications as Sketch includes two teacher licenses and 10 student licenses.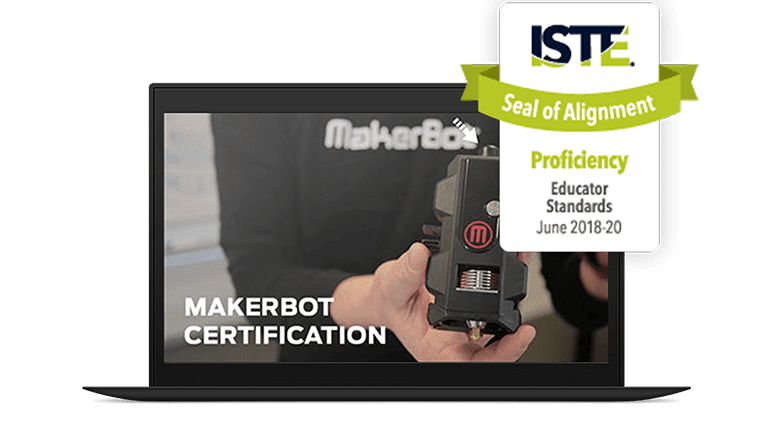 Additionally, Sketch comes with Makerbot Cloudprint which allows teachers to line up the work of all students for printing, making it an efficient tool in the classroom.
It is not just a machine, it is a whole package!
When you buy Sketch from us, we ensure that you get everything that you might need to effectively utilise the 3D printing machine with it.
What do you get with Sketch Classroom?
2 Sketch 3D printing machines
2 Snips
Makerbot Cloud
6 Makerbot PLA Spools
Build Plates
2 Spatulas
2 Makerbot Certified licenses for teachers
10 Makerbot Certified licenses for students
Flexibility that facilitates excellence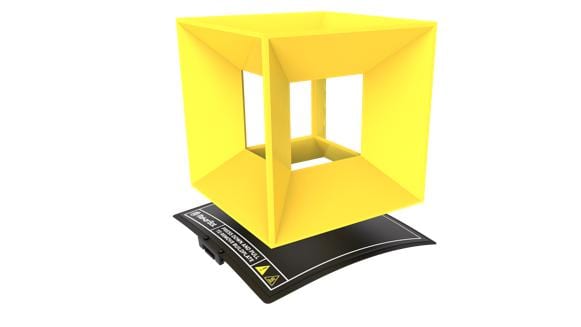 Safe Builplates:
Buildplates that come with your purchase of Sketch are heated to ensure smooth printing and are combined with an adjustable surface that helps in cooling down the printed output.
Closed Chamber:
Sketch 3D Printer comes with a filter for particles that makes it fit for use in classrooms with no fear of security.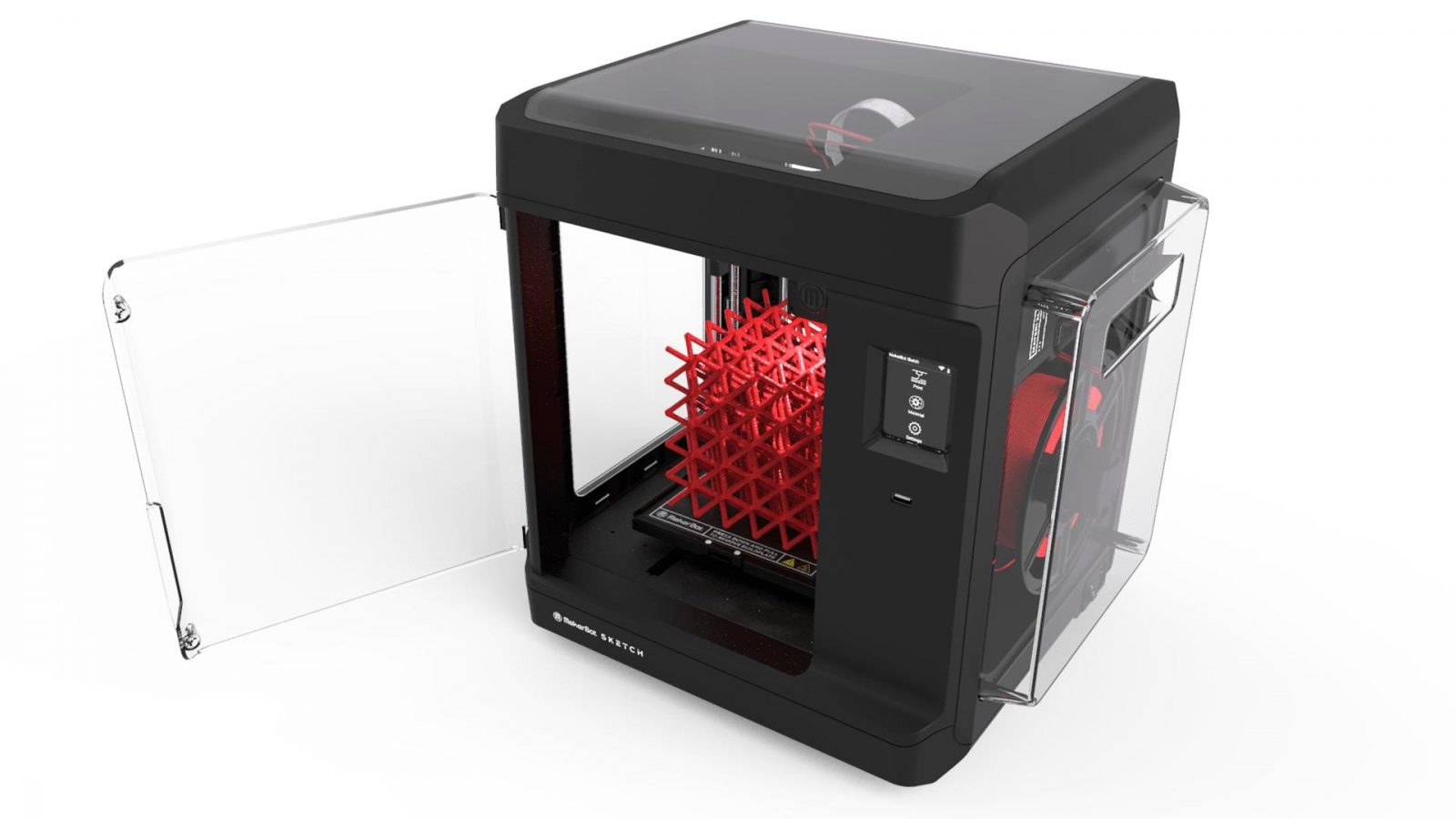 Touch Screen Control:
Sketch includes Touch Screen Control to help you navigate and control the printing process efficiently.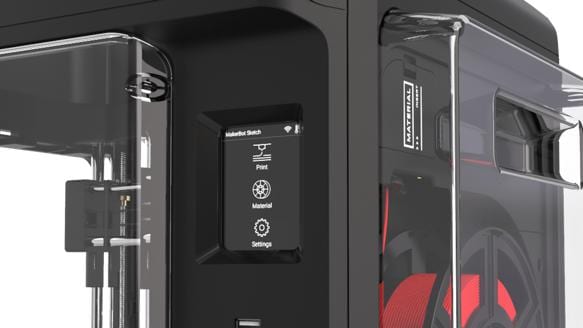 Download Brochure