Industrial 3D Printing with Makerbot Z18
Makerbot's Z18 3D Printer allows you to make big designs at a high speed. With its supersized build volume and low price, this machine is a steal and offers the best performance in the large industrial 3D printer market.
What's more?
Smart Extruder:
The extruder that comes with your purchase is a smart extruder which ensures you do not run out of filament by notifying you when it is about to finish.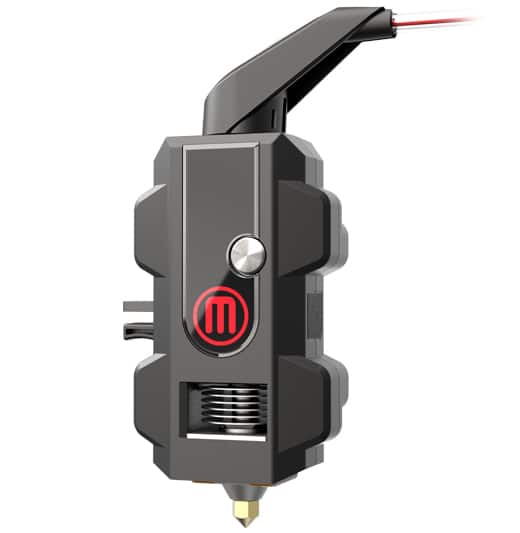 Speed:
1.5x faster printing than the competitors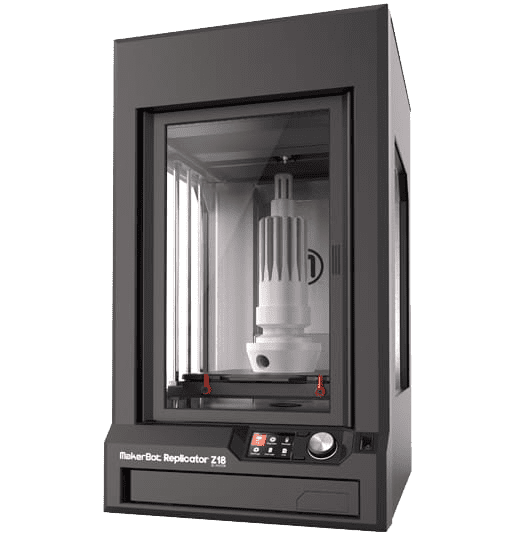 Build Volume:
2592 cubic inches (30 L x 30.5 W x 45.7 H cm) facilitating bigger projects and taller prototyping projects.
Connectivity:
Z18 can be connected via Wi-Fi, USB or ethernet and can be controlled not only through the printer but also the Makerbot Cloud, allowing remote monitoring of your projects.
Makerbot Software:
Makerbot Print is a free Makerbot software that comes with the Z18 printer making the accessibility and organisation of your design files easier.
Makerbot PLA Material:
This is a non-toxic material that reduces twisting and bending & thereby ensures safety inside and outside the classroom, making it apt for personal and professional.
Upgrading to tough PLA Smart Extruder+
You can upgrade to PLA Smart Extruder+ which helps in making your models or protoypes using the tough PLA material that is stronger and long-lasting, giving your work the durability it deserves.
Download Brochure