Profitable UV printing starts here.
Roland DG's VersaUV LEF-12i UV printer offers countless product customisation and substrate possibilities, including printing directly on three-dimensional objects up to 100mm thick.
A Cool Machine for Customising Hundreds of items
Using state-of-the-art UV-LED lamps, the LEF-12i is low-heat, cool-running machine that combines with hi-tech ECO-UV inks to print on to a wide variety of materials.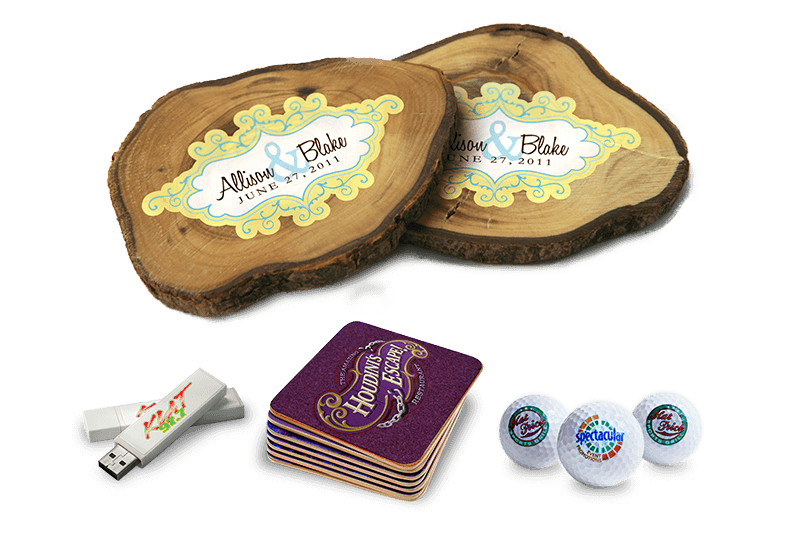 Versatile, Flexible, Brilliant
With the magic of LEF-12i flatbed UV printing, you can print graphics and add stylish finishes to standard substrates as well as unique promotional items.
Gloss ink option enables spot gloss or matte finishes, as well as highly unique embossed effects
Print on three-dimensional objects with ECO-UV inks that image brilliantly and stretch around complex corners and curves
Perfect for pens, smart phone covers, personalised awards, giftware and so much more
Add White ink as a spot color or as a flood behind CMYK on dark backgrounds and clear materials
The Wonder of ECO-UV Ink
Available in CMYK, White and Gloss, ECO UV ink offers the following benefits:
Clean and efficient 220ml cartridges
Instantly dries to produce mess-free, wide color gamut results
Highly-flexible - stretching around curves and irregular surfaces without cracking
Produces durable indoor graphics with scratch and chemical resistance
Outdoor graphics last from six months to two years when Clear Coat ink layer is applied
Proper ventilation is required during UV production. An optional BOFA Air Filtration Unit for use with the LEF-12i is available and doubles as a stand and storage unit for jigs, fixtures and supplies.
Energy Efficient UV Lamps
The LEF-12i features energy-saving LED lamps that last up to ten times longer than conventional UV lamps. These can be instantly switched on and off for a true on-demand operation that doesn't require a long warm-up time. In addition, the LEF has an automatic low-power mode that is switched on when not used after an extended
Roland DG quality and reliability is standard
The LEF Series benchtop UV flatbed printers feature an industry leading 3-Year Heads 'n All Warranty. Roland DG is committed to customer satisfaction and providing unmatched reliability, earning a reputation for long-lasting, high-performance devices backed by first-rate customer service. Roland DG proudly displays all international ISO certifications as your assurance of superior quality.
Download Brochure